The biggest business trick is getting to the right customers at the right time and right place. But executing this is not as easy as it sounds. The business ecosystem is filled with a plethora of challenges including reaching the perfect target audience. At Strategygains, we help you counter your B2B and B2C hurdles with the help of our exclusive database-making and lead generation service.
In a world powered by disruptive technologies, digital marketing services could act as your tool to get closer to the customers in a very less time. With the aim to get 100% success for companies, our marketing team focuses on both quantity and quality of database making. Sign up for our email marketing program and get a successful closure on the potential audience.
Database making and lead generation is the first step to bringing valuable customers to any business. In order to help you pass through your initial phase, Strategygains marketing team initiates in generating leads for your organization to get the consumers on board. Once we receive a positive signal, we deliver them to your marketing/sales manager to convert them into customers.
Going a step beyond database creation, we give special dedication to every client and their target audience. Our marketing team pays keen attention to details in the mail and nurtures the ones which are neutral to positive. We also 'hold list' the warm or no response to get them aboard sooner or later. Our polite and friendly approach will put the plate on your table and fulfill your genuine needs. We fine-tune the data before it is put to use and double-check with the right decision-makers to ensure the quality. Strategygains fill the sales-pipeline with good leads which guarantee that your business never meets failure in sales alteration.
Our 4-step Marketing Service
STEP 1
Creating a Foundation
By connecting the dots, our team creates an overall database specially focused on your target audience
STEP 2
Connecting and Engaging
After generating enough data to score big, we use our sophisticated digital marketing methods to reach out.
STEP 3
Reshaping the leads
With experienced professionals, our marketing team creates qualified leads that could materialize the positive signals.
STEP 4
Stabilizing the cycle
With a long-term partnership in mind, we approach every one of your customers and make sure the purchase repeats.
Get your perfect data and lead from Strategygains.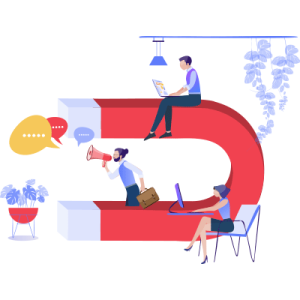 Getting the right service for lead generation is as important as getting the right CEO for the company. With proper lead generation, your company can emerge as a perfect solution provider that offers the blend of customer service and human prospecting resources. Strategygains offers a comprehensive range of lead generation services, allowing you to get the overall work done under one roof. With a human touch objective, we work collaboratively with lead identification, campaigning and document management to find the best leads for your business. Our experienced professionals see quantity and quality in one eye and identify the right lead based on your needs using personalized email messages.
Finding the potential client base is no big deal but making them your customer and creating a long-term relationship with them is. Reaching out to decision-makers in a proper way is the first milestone in forming an amazing business strategy. To help you get a 100% in that, Strategygains designs the best lead generation campaigns with a blend of message design, medium selection and content management. With our business-focused templates and eye-catchy phrases, we ensure high lead generation results. Our process doesn't end here! We thrive to further improve our design strategy and effect by enhancing our tools, tactics and approach. Strategygains designed campaigns are rich in text, highly customized and visible result giving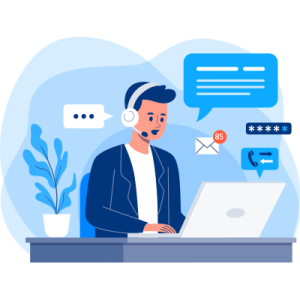 Finding the right contact list is very critical in business building. But searching for that is not a job for everyone. Strategygains has designated professionals who discover the perfect contacts that optimize your marketing efforts and make them into the key decision-making list. We make sure our services bring fruitful contacts to your business and turn them into potential leads. Our hard-working team makes your work effortless by turning your sales and marketing campaigns seamless. We save your money and time while also passionately working on your success rate. By channelizing the process, we provide you a four-in-one service- database building, decision-makers details, contact lists and quality sales leads.
As much as the quantity, quality matters. Your contact list and decision-makers' information will pave the way for your current and future success. However, the prospects list you created for a campaign six months back might lose its credibility for your current efforts. Therefore, you need constant revision and cleansing of your prospects list. At Strategygains, our professionals take care of your list cleaning and verification services. With our exclusive data verification, duplicated data removal and data maintenance and filtering, we remove misleading information and give you a clear path to success.